After dinner, stick around and watch a kickass motorcycle movie on a 20′ by 40′ screen, courtesy of Alamo Drafthouse Rolling Roadshow! We haven't finalized the 2013 film yet, but in 2012, we were all blown away by the sole 35mm copy of Peter Starr's iconic movie 'Take it to the Limit'. It will be hard to top that one, but we are beating the bushes….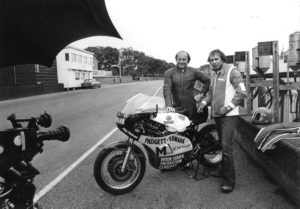 The Alamo Drafthouse Rolling Roadshow
Imagine a drive-in movie theater that can go anywhere—The Alamo Drafthouse Rolling Roadshow combines a 20′ X 40′ state of the art inflatable movie screen—absolutely the top of the line in outdoor cinema screening with the industry standard in outdoor audio system, 2 dual JBL SR-X subwoofers and 2 full range JBL SR-X cabinets.
The screening starts about 30 minutes past the beginning of sunset. Think of attending a Rolling Roadshow as though you were going to an outdoor evening BBQ. Ride your bike in, or bring a camping chair, and settle in to fine film put on by our friends over at The Alamo Drafthouse.